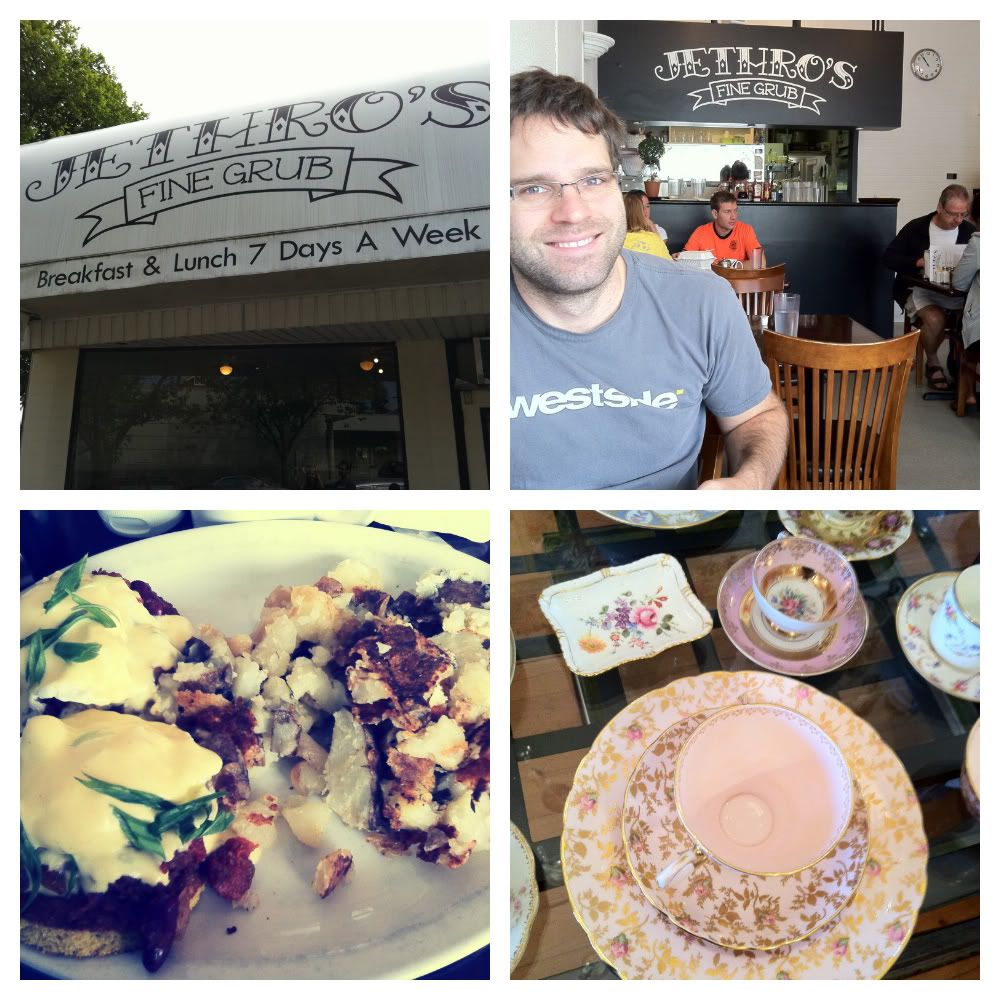 Levi spent the night at grandma and grandpa's house on Thursday so Ben and I could make some headway in getting organized for baby Jethro. I was ready for a full day work bee but of course we slept in. And then we thought,
hey we're child free, lets do brunch
. We ended up eating at
Jethro's Fine Grub
. Our friends up in Dunbar kept telling us about this little restaurant in their hood and we thought we should check it out since the place shares the name of our unborn child. Our breakfast tasted amazing if not healthy. I had
La Nina;
eggs benedict with chili and corn bread. Chili before noon is a bit of a stretch for my appetite but it sat surprisingly well in my belly.
The decor of
Jethro's
had a simple modern vintage vibe. The retro feel was heightened by the number of vintage stores lining the block and the classic mustang convertibles that kept cruising by (must have been the weather). If I were to dress thematically for brunch at
Jethro's
I'd be wearing
Lauren Moffatt
. Her clothes are casual but pretty, mixing bows, lace and leather detailing into her pieces. Lauren's Spring 2011 collection was inspired by Laura Ingalls Wilder from Little House on the Prairie (I love those books!). Any of these outfits would be perfect for brunch at a hip, with a hint of retro restaurant.